Un arcobaleno di colori
CENTURY COLLECTION
A new sparkling collection of colors and accessories to celebrate the centennial of Colorobbia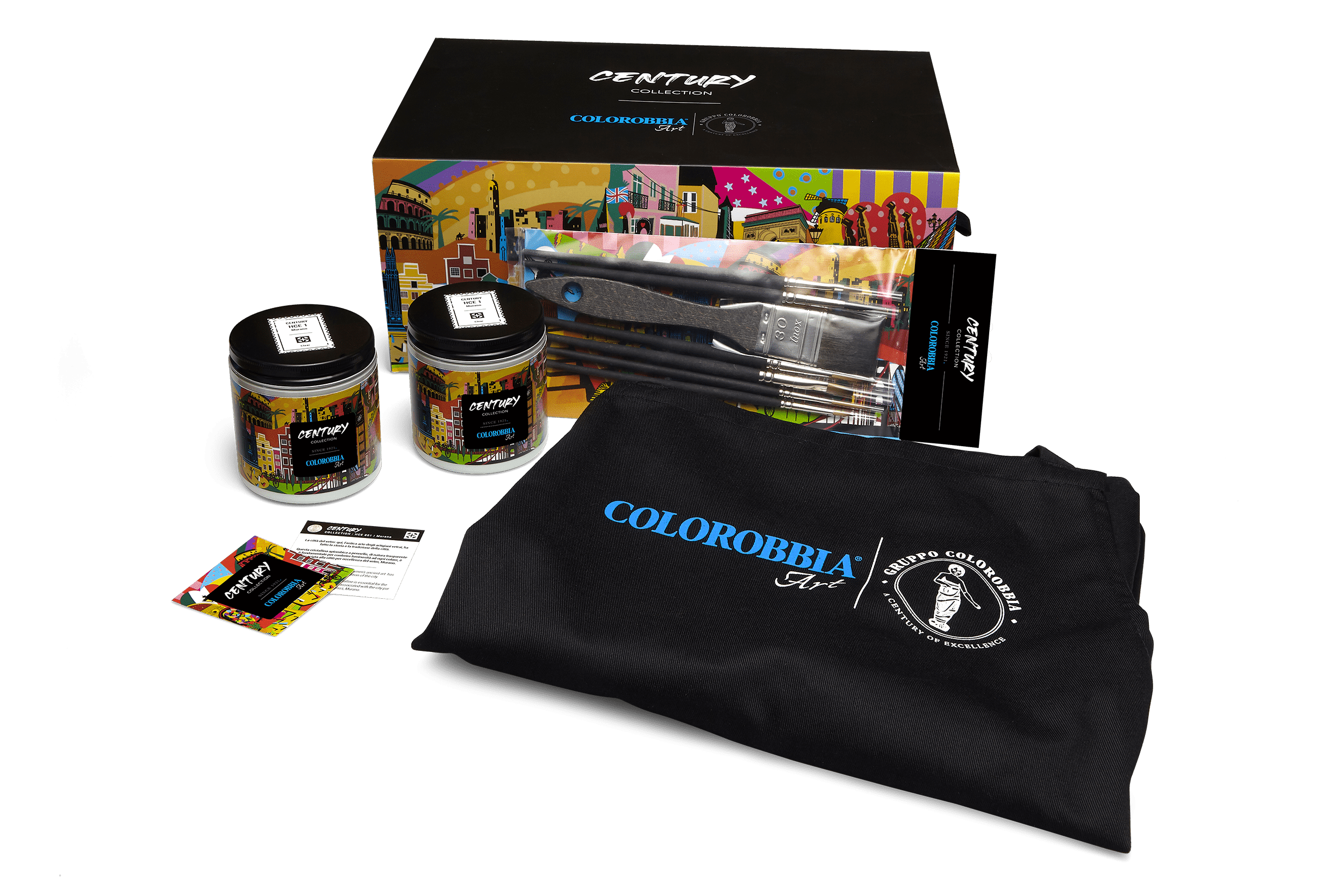 La "Colorful Trip" contiene 8 prodotti: 6 colori a scelta tra i 96 a disposizione e 2 cristalline, ed è impreziosita da accessori personalizzati (grembiule e pennelli). Un Kit affascinante, perfetto per realizzare un'opera d'arte completa e fantasiosa.
Nella "Luxury Journery" troverai i 3 preziosi (platino, bronzo e oro). Una box esclusiva e pregiata, per la quale abbiamo previsto per te in regalo il grembiule firmato Colorobbia Art e i pennelli selezionati per l'utilizzo con questi colori.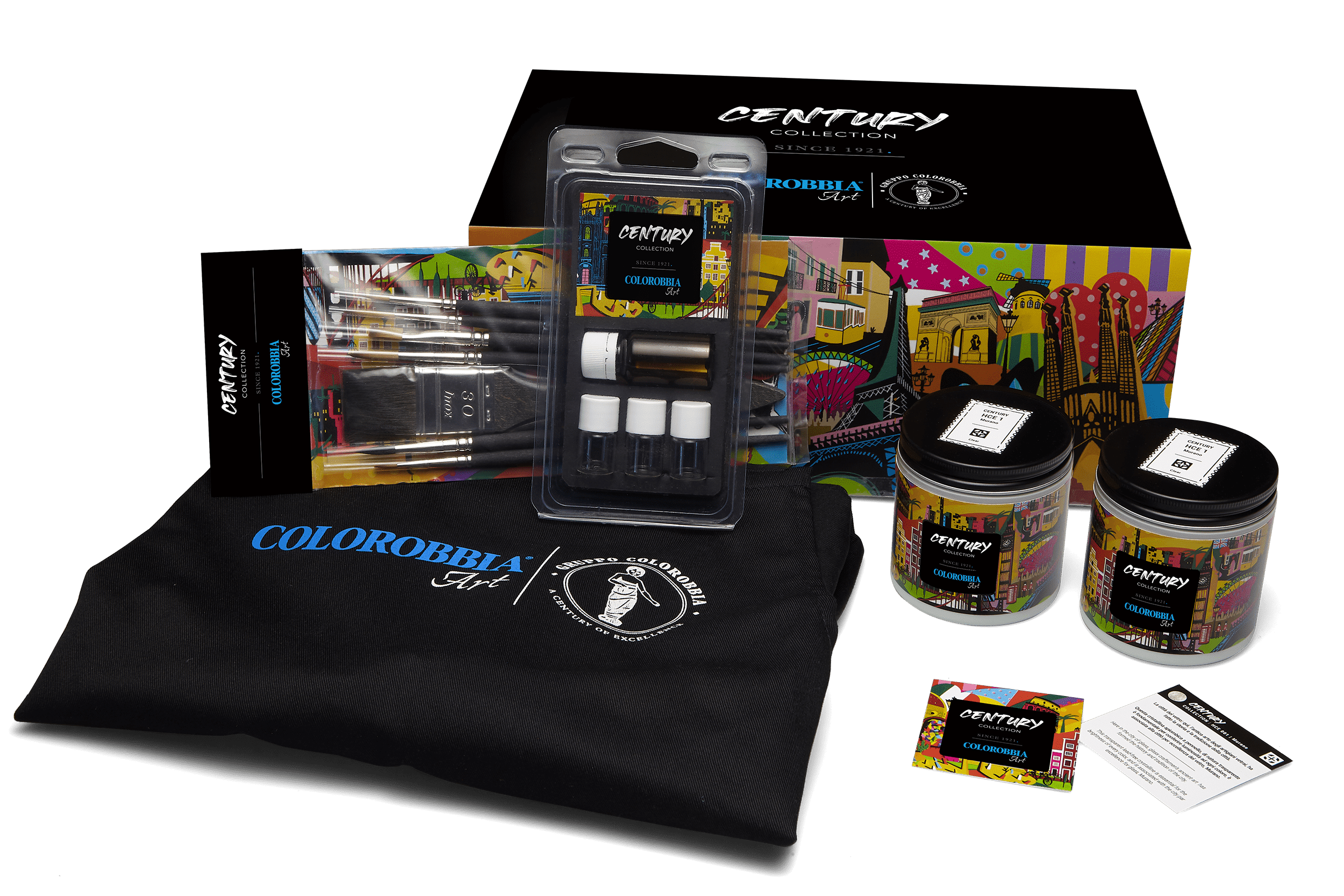 La "Daydream Box" è la confezione che rappresenta il fiore all'occhiello di Century Collection. Un cofanetto che contiene sia la "Colorful Trip" che la "Luxury Journey". In regalo nella Daydream Box troverai anche il set completo di pennelli e il nostro grembiule.
Colori su misura per te
Trova il colore perfetto
Discover the wide selection of colors and accessories for beginners, professionals and experts.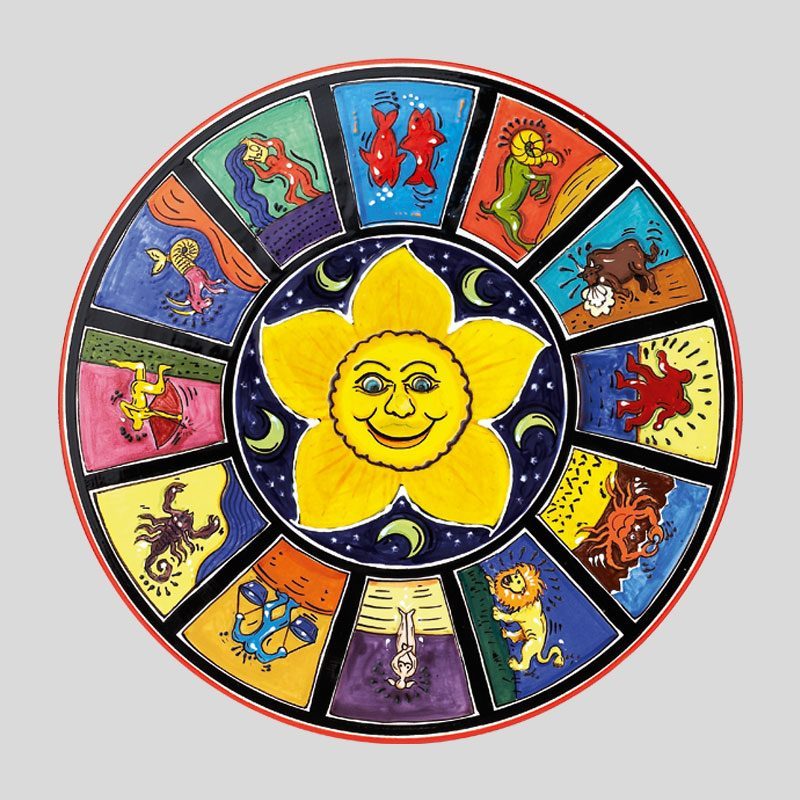 CERAMIC CAFE, PYOP E PRINCIPIANTI
Il primo approccio all'arte ceramica
Avvicinarsi all'arte ceramica non è mai stato così semplice! Cristalline, biscotti ceramici, pennelli e molti altri accessori fanno parte della vasta gamma di prodotti scelti e selezionati appositamente per chi desidera approcciarsi per la prima volta al mondo della realizzazione e decorazione di opere d'arte in ceramica. Una linea specificatamente pensata per tutti, perché la creatività non ha limiti!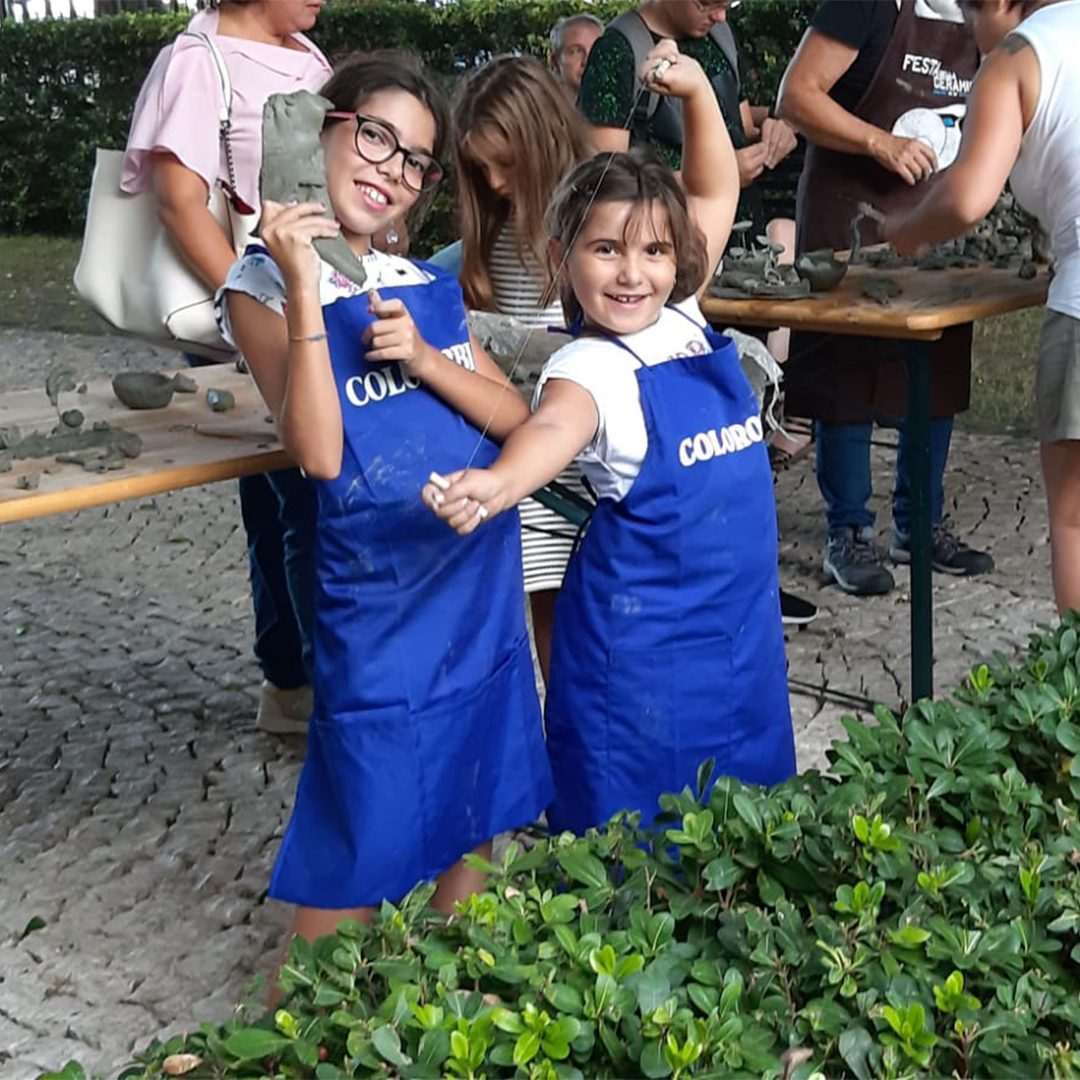 SCUOLE D'ARTE E COMUNITÀ
Per piccoli e grandi ceramisti
Trasmetti l'arte e la passione per il colore con Colorobbia Art! Tutti i nostri prodotti sono certificati CE e U.S.A, lead free, nichel freem atossici e food safe: perfetti per essere utilizzati in totale sicurezza fin dalle prime attività di manipolazione della Scuola dell'Infanzia, in specifici laboratori di Art Therapy, Istituti di Istruzione Superiore, Scuole d'Arte, Centri Culturali e Comunità in generale. La linea di colori e accessori per imparare e sperimentare con fantasia!
PROFESSIONISTI
Per veri esperti del fare ceramica
Quando una passione si trasforma in professione! Colori, biscotti ceramici e accessori non hanno più segreti per te: dopo anni di prove e sperimentazioni hai raggiunto un'abilità tale da trasformare la passione della decorazione ceramica in una vera e propria professione. Con un'esperienza centenaria, Colorobbia Art può offrirti i prodotti perfetti per accompagnarti ogni giorno nel tuo lavoro. Da professionisti a professionista: fidati di noi, produciamo argille e colori per ceramica dal 1921!
Il mondo Colorobbia
GALLERY