A rainbow of colors
CENTURY COLLECTION
A new sparkling collection of colors to celebrate Colorobbia's hundred-year anniversary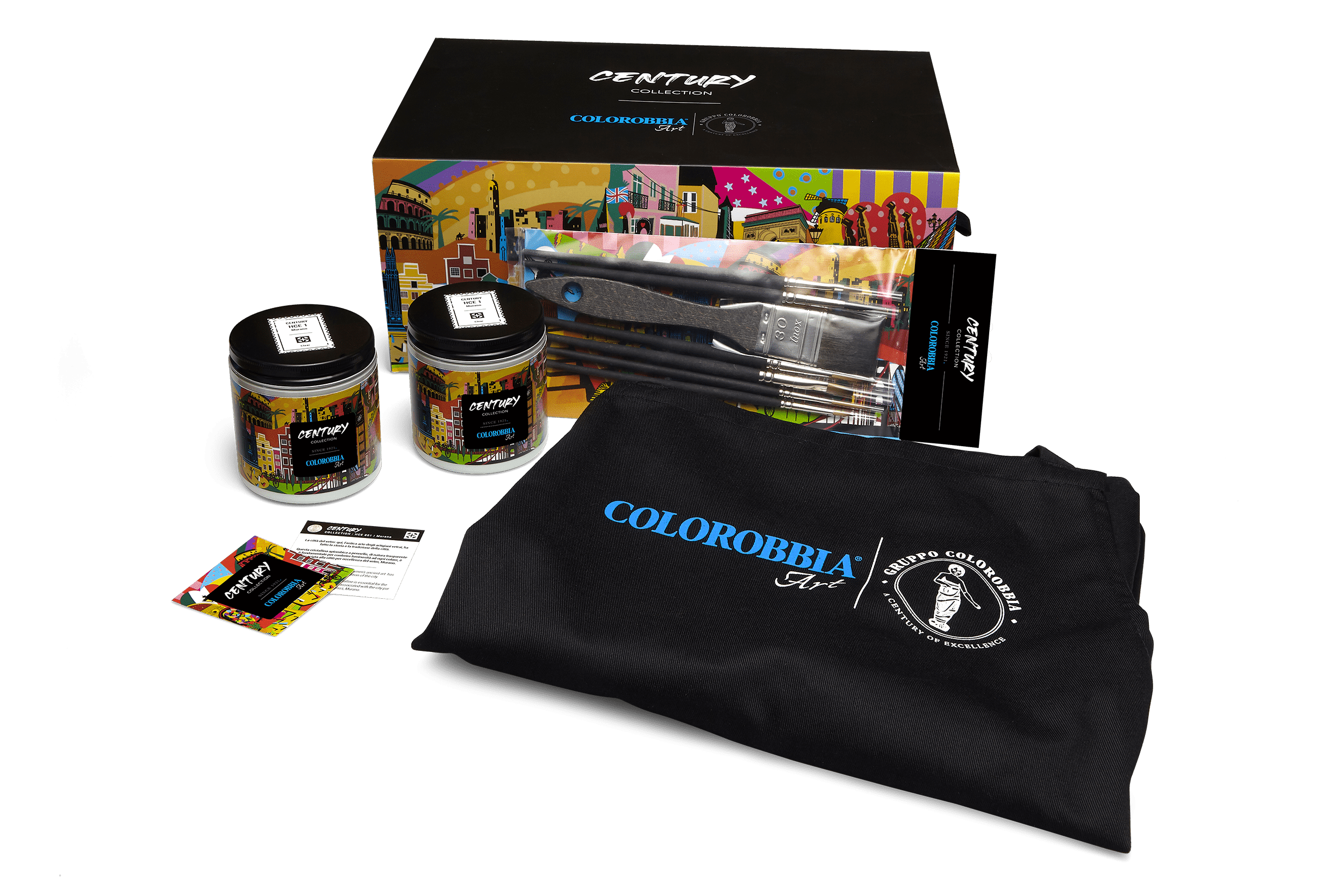 The "Colorful Trip" contains 8 products: 6 colors to choose from among the 96 available and 2 glazes, embellished with personalized accessories (apron and brushes). A fascinating kit, perfect for creating a complete and imaginative work of art
In the "Luxury Journey," you will find the 3 lusters (platinum, bronze and gold). An exclusive and precious box, in which we have provided for you, as a gift, the Colorobbia Art apron and the brushes selected for use with these colors.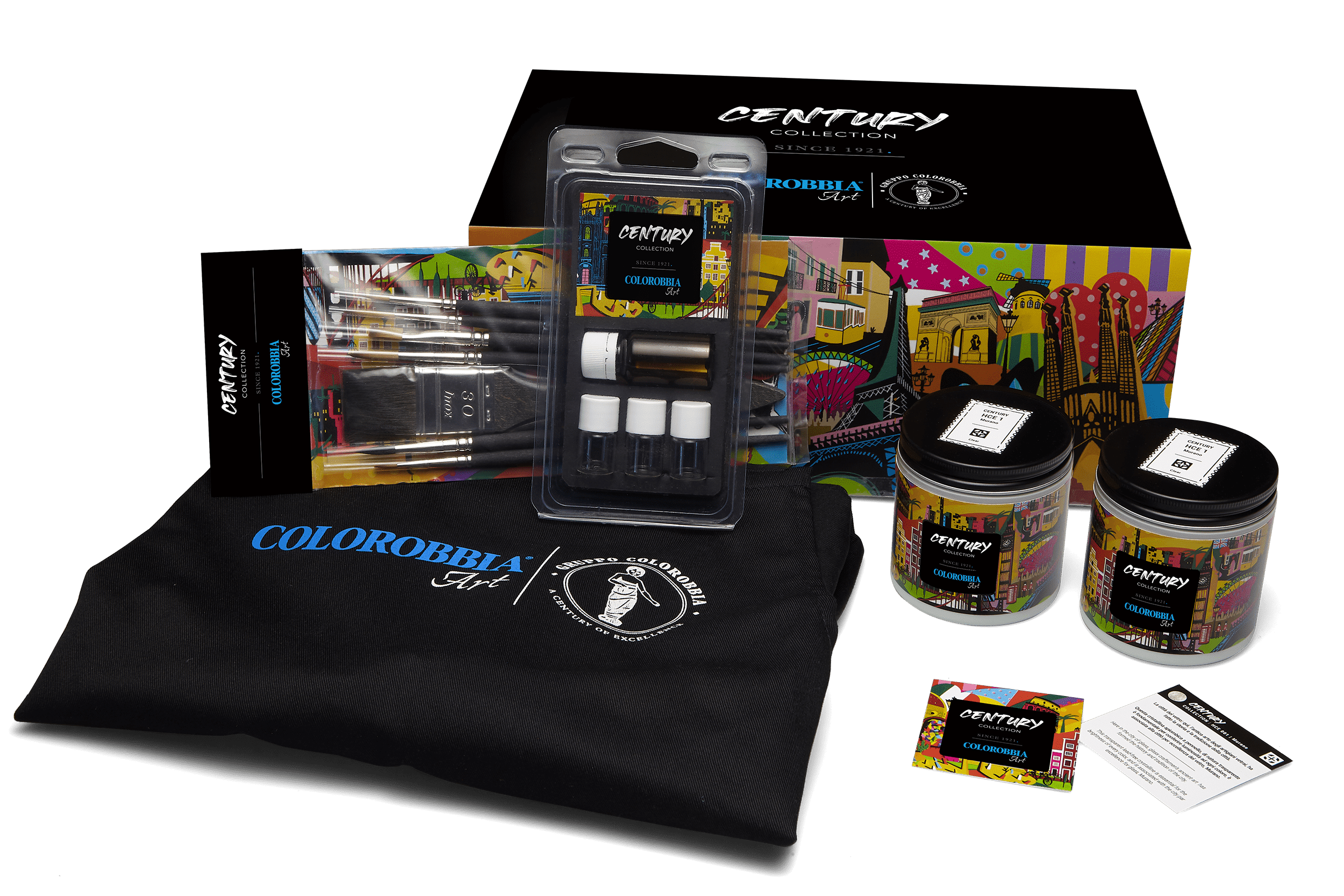 The "Daydream Box" is the packaging that represents the flagship of the Century Collection. A box that contains both the "Colorful Trip" and the "Luxury Journey." You will also find the complete set of brushes and our apron as a gift in the Daydream Box.
Colors tailored for you
FIND THE PERFECT COLOR
Discover the wide selection of colors and accessories dedicated to beginners, professionals and experts.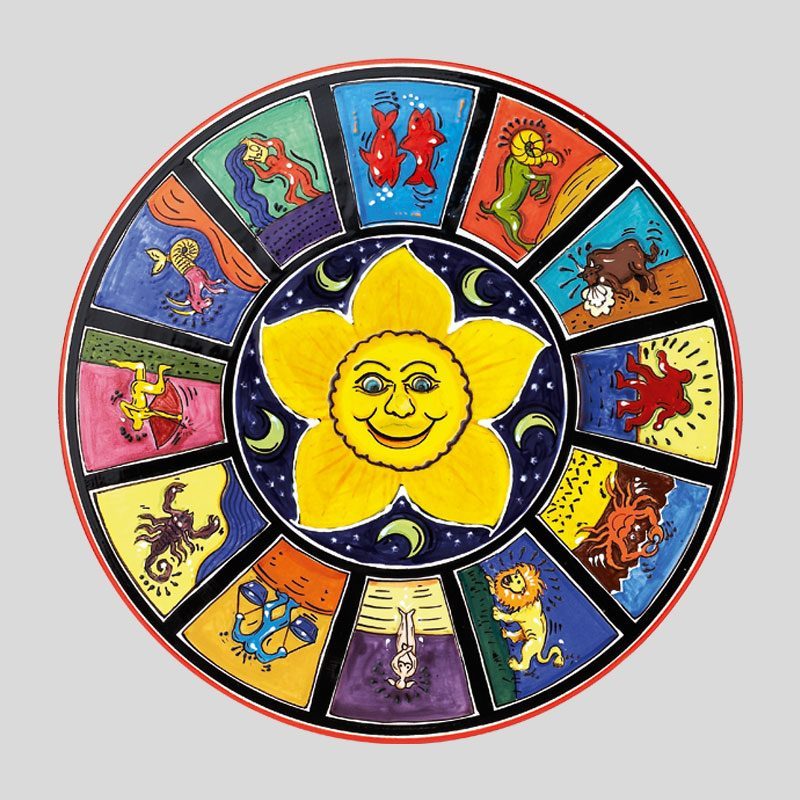 CERAMIC CAFE, PYOP AND BEGINNERS
The first approach to ceramic art
Beginning ceramic art has never been easier! Clear glaze, jars, brushes and many other accessories are part of the wide range of products chosen and selected specifically for those who want to make and decorate ceramic work of art for the first time. A line specifically designed for everyone, because creativity has no limits!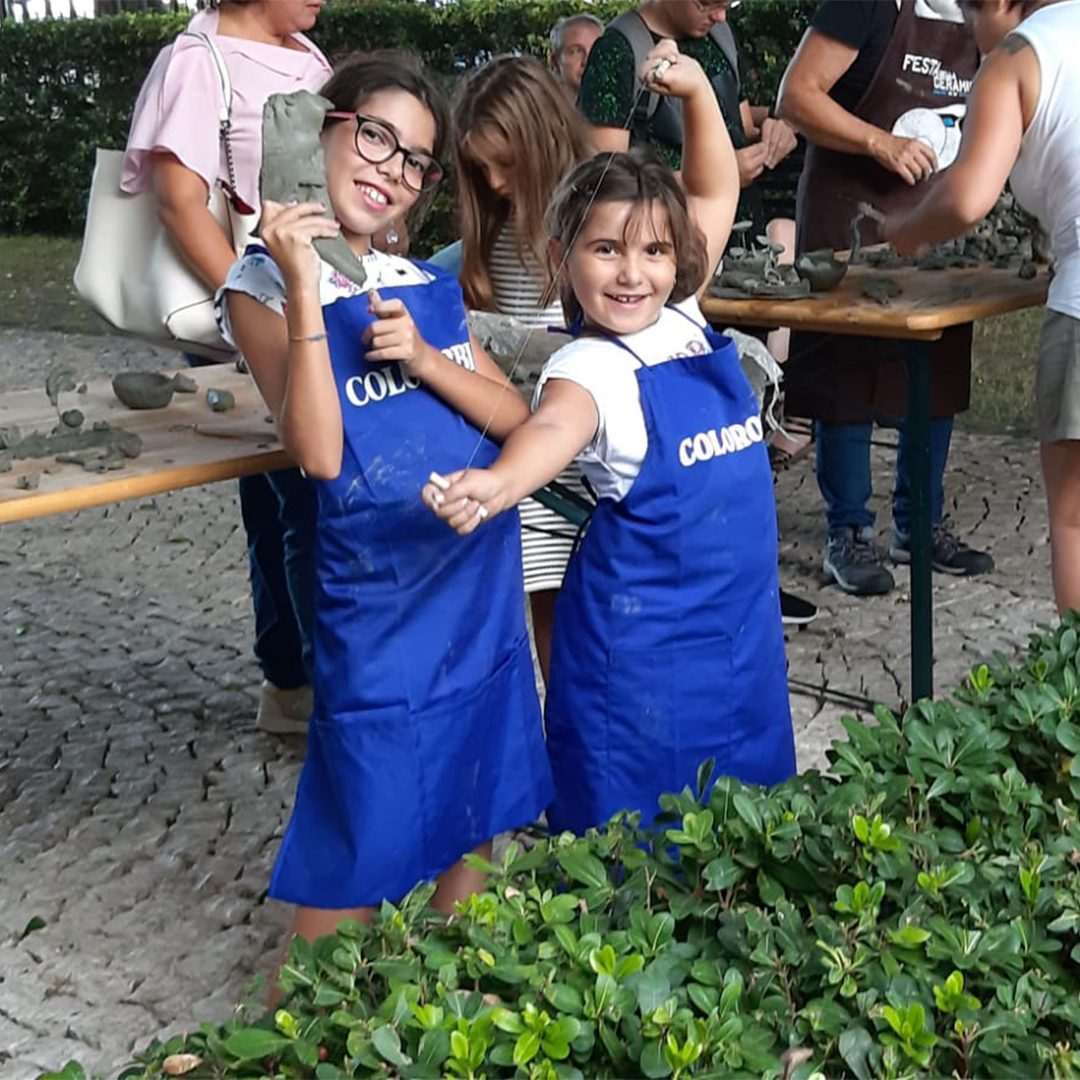 SCHOOLS OF ART AND COMMUNITIES
For small and large potters
Transmit the art and passion for color with Colorobbia Art! All our products are CE and USA certified, lead free, non-toxic nickel free and food safe: perfect to be used in total safety from the first handling activities in Kindergarten, in specific Art Therapy laboratories, Higher Education Institutes, Art Schools, Cultural Centers and Communities in general. The line of colors and accessories to learn and experiment with imagination!
PROFESSIONALS
For true experts in making ceramics
When a passion turns into a profession! Colors, ceramic bisque and accessories have no more secrets for you: after years of testing and experimentation, you have achieved a skill that transforms the passion of ceramic decoration into a real profession. With a century of experience, Colorobbia Art can offer you the perfect products to accompany you every day in your work. From one professional to another: trust us, we have been producing clay and ceramic colors since 1921!
The world of Colorobbia
GALLERY